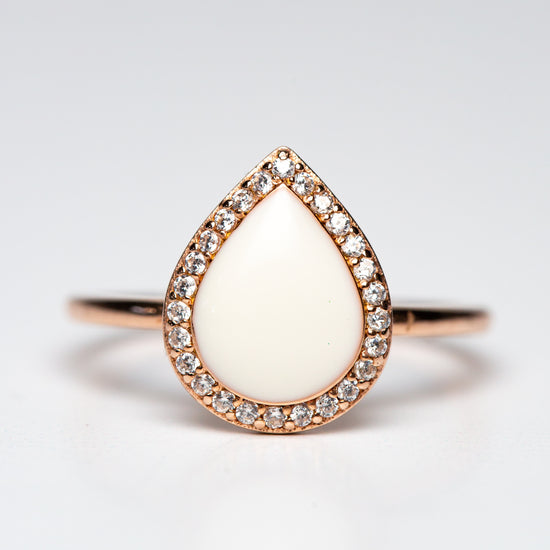 Mamma Diaries: Love Drop Ring
Introducing the Love Drop Ring: an exquisite piece of jewellery crafted from elegant 14k gold and sterling silver for a timeless, classic look. Made with superior materials, the Love Drop Ring is sure to make a sophisticated statement.
Caring for your keepsake
DO:
✓ Remove your jewelry before doing any cleaning or before using essential oils
✓ Store your milk jewelry in a little airtight baggy (small ziploc preferably), away from heat, moisture, and direct sunlight. It is also a good idea to insert a small anti-tarnishing strip. 
DON'T:
✕ Do not use jewelry cleaners. To clean your items, please only use a soft polishing cloth that is specifically made for silver and gold jewelry. This will remove any tarnishing or dullness and keep your items looking new.
✕ Do not wear your jewelry in or near moisture such as showers, pools, baths, beaches, etc
✕ Do not wear your jewelry while working out- sweat and body oils can damage the surface of the jewelry
✕ Do not expose your jewelry to extreme temperatures